Administration
Tina Croes- Principal
Early Life
I grew up on the Northern California coast in Redwood Country surrounded by extended family and friends. I attended elementary and junior high and graduated from Eureka High School in my hometown of Eureka. As a young adult, I relocated to Redding in the fall of 1991.
Education and Professional Experience
I graduated with a Bachelor of Arts degree in Liberal Studies from Chico State University in 1996 and completed the Teacher Credential Program at Simpson University in 1998. I have been with the Enterprise Elementary School District both as a teacher and as an administrator since then. I spent ten years teaching at Mistletoe School, while I completed my Masters of Arts in Education and the Administration Program at Simpson University. Additionally, I taught and helped to build the middle school program for six years at Boulder Creek School before I began serving our district and school as an administrator. On a personal note, I was a proud Boulder Creek parent for nine years while my two boys completed their elementary school education.
Personal Life
My family includes my understanding and supportive husband, Scott. He is an amazing and devoted physiology instructor at Shasta College. I have two wonderful, grown sons, Garrett and Brett. However, I am not completely an empty nester, as I have three energetic, happy corgis who love to occupy my time at home. When we have the time, we like to take our dogs on the road and find adventures in the outdoors.
Kyle Vierra- Assistant Principal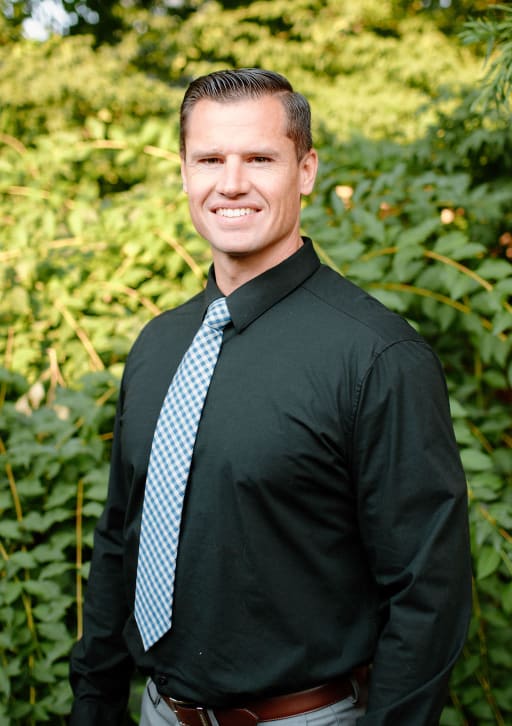 Early Life
I grew up in Moss Landing, Ca. in Monterey County and graduated from North Monterey County High School. After high school, I received a BA in Elementary Education from Sterling College, in central Kansas. Recently, I graduated from National University with a MA in Administrative Leadership.
Career
During my time earning my BA in Kansas, I played football for four years and received multiple academic all-american awards during my time there. After graduating, I began teaching 6th grade math/science. I taught in Kansas for three years before moving back home for my father after major back surgery. During that year I taught at a junior high school, where I fell in love with the atmosphere and excitement of middle school. I met my wife and decided to relocate to Redding on a whim. I served at Mistletoe two more year before completing my MA and applying for administrative positions. I was fortunate to be hired and serve the students and staff of Parsons Jr. High for two years. Now I couldn't be more thrilled to be a part of the Boulder Creek family.
Life Outside School
In 2020, I married my best friend and wife, Sarah. We do not have children, but we have three very large dogs. Our favorite thing to do is getting lost in nature. Whether we are mountain biking or hiking, we feel the most alive when we are out and about.
Courtney Haedrich-Assistant Principal
Early Life
I grew up in the Bay Area and graduated from Saint Francis High School in Mountain View, Ca. At an early age I knew I wanted to work with children and was inspired by my former first grade teacher to follow my dream.
Education and Professional Experience
I graduated with a BA in Sociology from UC Santa Barbara in 2002. I met my husband in Santa Barbara and followed him back to his hometown of Redding. I completed the teacher credential program at Simpson University in 2004. I taught first grade and second grade in Cottonwood before moving to the Enterprise Elementary School District. I completed my Masters of Arts in Education and Administrative Credential at Simpson in 2016. I had the pleasure of being a second grade teacher at Boulder Creek before applying for an administrative position here. I feel so fortunate to serve the staff, students, and families here at Boulder Creek as an assistant principal.
Life Outside of School
When I am not working, I love spending time with my family, which includes my husband and two teenage sons. We enjoy everything about being outdoors and traveling to new places. I also enjoy cooking along with running when I can get out and soak in all the beauty the northstate has to offer.